13 Best Places to Go Shopping in Manila
What to Buy and Where to Shop in Manilla
Our list of the best places to go shopping in Manila introduces the most exciting malls, markets, and stores available in the capital city of the Philippines. Regarding shopping options, Manila is on par with most of the Asian capital cities such as Bangkok or Singapore – ultra-modern shopping malls are the top shopping venues here, closely followed by street markets.
Even if you're not too much into shopping, most of Manila's most popular shopping venues also offer a wide range of food and drinks, as well as things to see and do.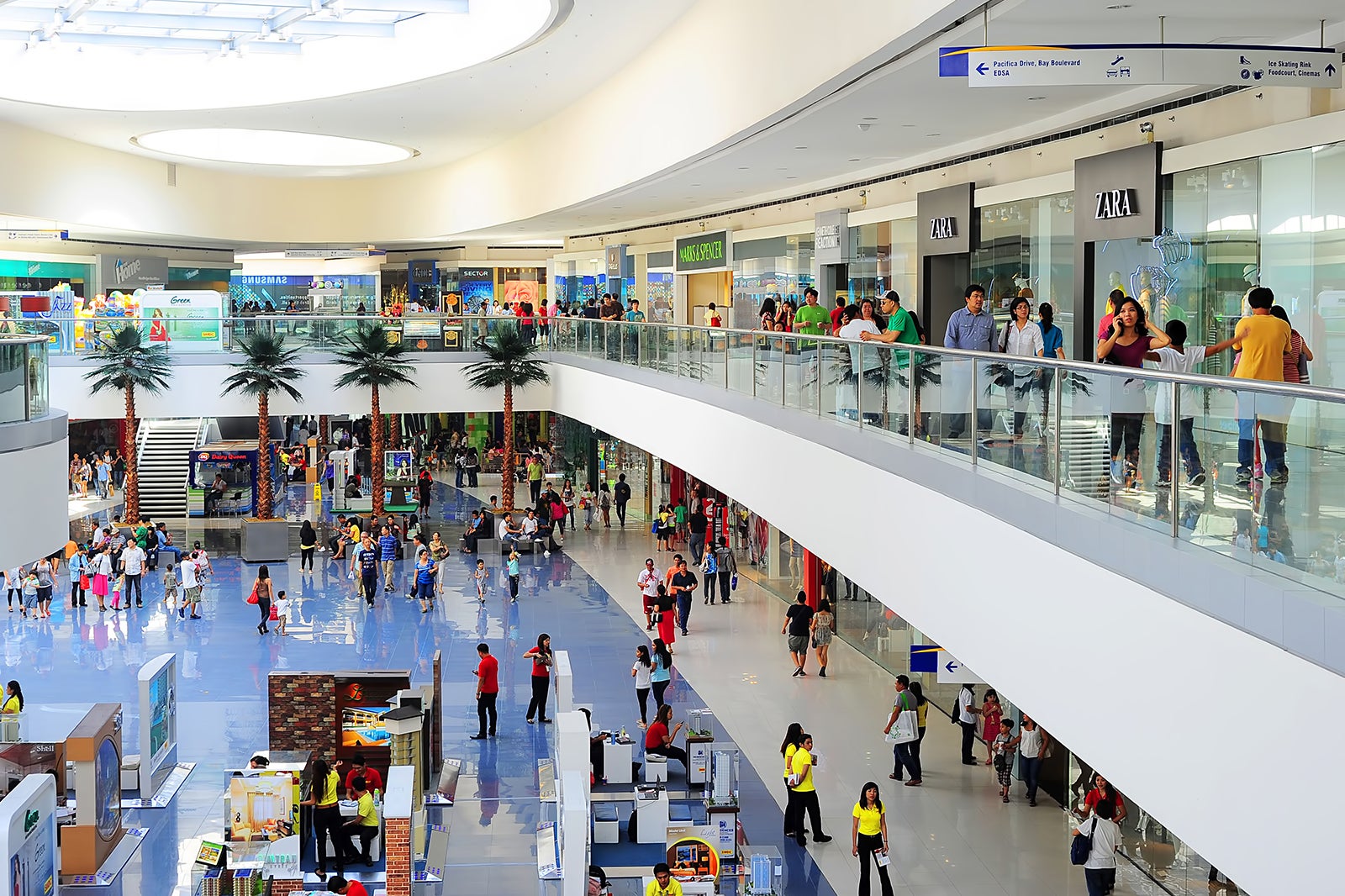 SM Mall of Asia is one of the largest shopping malls in the Philippines. Located in the popular area of Manila Bay Front, it covers a floor area of over 40 hectares, features an extensive choice of fashion boutiques, restaurants, bars, a concert ground, a science centre, a convention centre, and 3 movie theatres.
There's also a small amusement park outside, which is a good place for a picnic and just to chill and enjoy the sea breeze. You can spend the whole day at SM Mall of Asia without walking twice in front of the same store.
地点: SM Mall of Asia, 123 Seaside Blvd, Pasay, 1300 Metro Manila, Philippines
开放时间: Daily from 10am to 10pm
电话: +63 (0)2 556 0680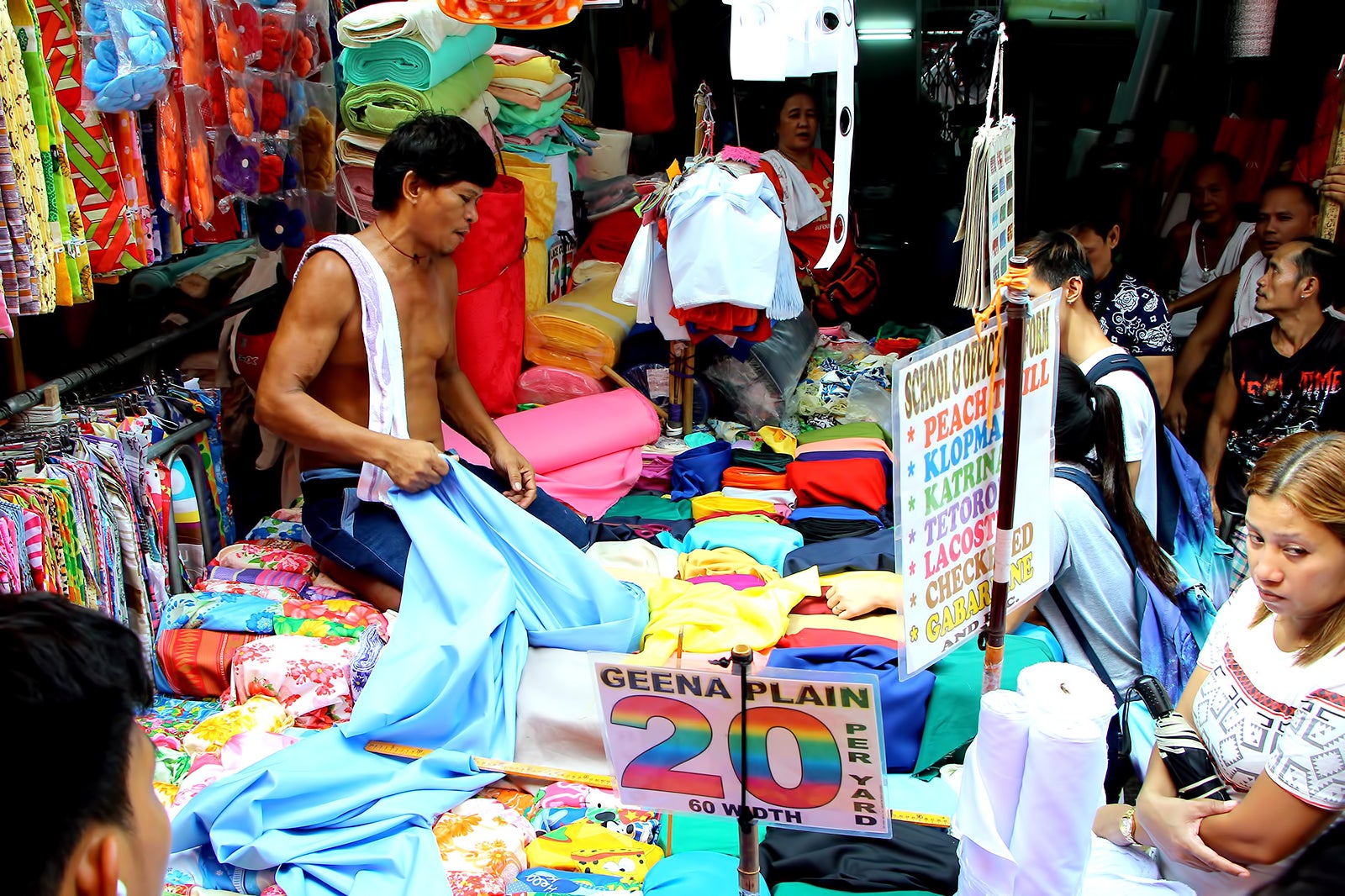 Divisoria Market is famous for its retail and wholesale shops. For those who don't fancy shopping out in the streets, there are air-conditioned malls that house hundreds of these bargain stalls. It can be a maze inside so, if you spot something you like, go ahead and buy it right away or write down the stall number in case you decide to go back for it.
Haggling is expected here, so don't be shy and give it your best shot. Typically, you'll get a really good discount if you buy in bulk (about 5 to 6 pieces of the same item).
地点: 557 M. De Santos St, San Nicolas, Manila, 1010 Metro Manila, Philippines
开放时间: Daily from 7am to 9pm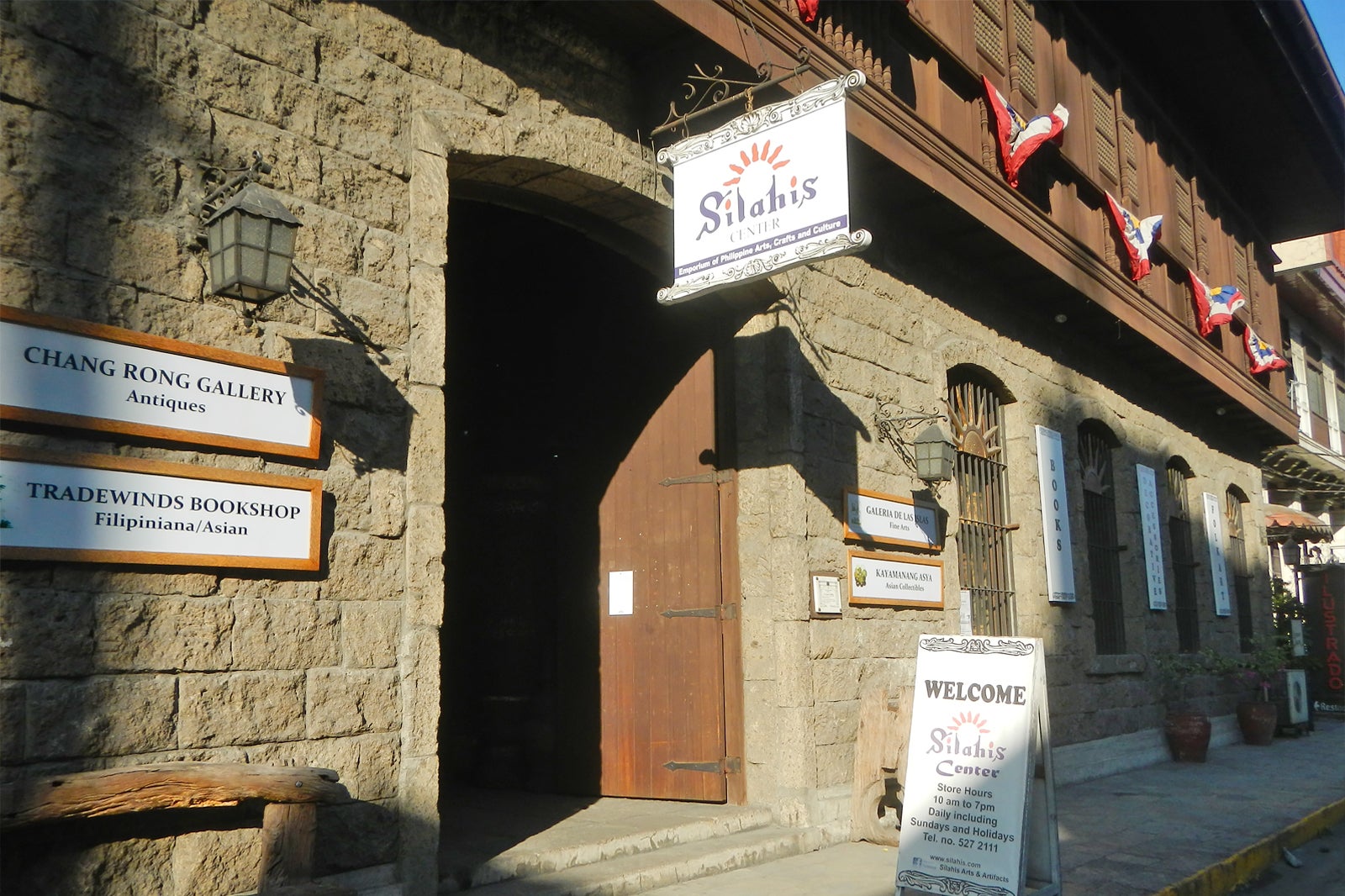 Silahis Center is a multi-storey shop that sells antiques and Philippine arts and handicrafts. With its wide selection of artefacts, an entire floor serving as an art gallery and its location in a beautiful old building in the Walled City of Intramuros, the shopping experience is more like visiting a museum than a store. The Silahis Center aims to provide an insight into the lifestyle of the Filipino people, especially during the Spanish colonial era.
地点: 744 General Luna St, Intramuros, Manila, 1002 Metro Manila, Philippines
开放时间: Daily from 10am to 7pm
电话: +63 (0)2 527 3841
照片来源:Judgefloro (CC0 1.0) 已修改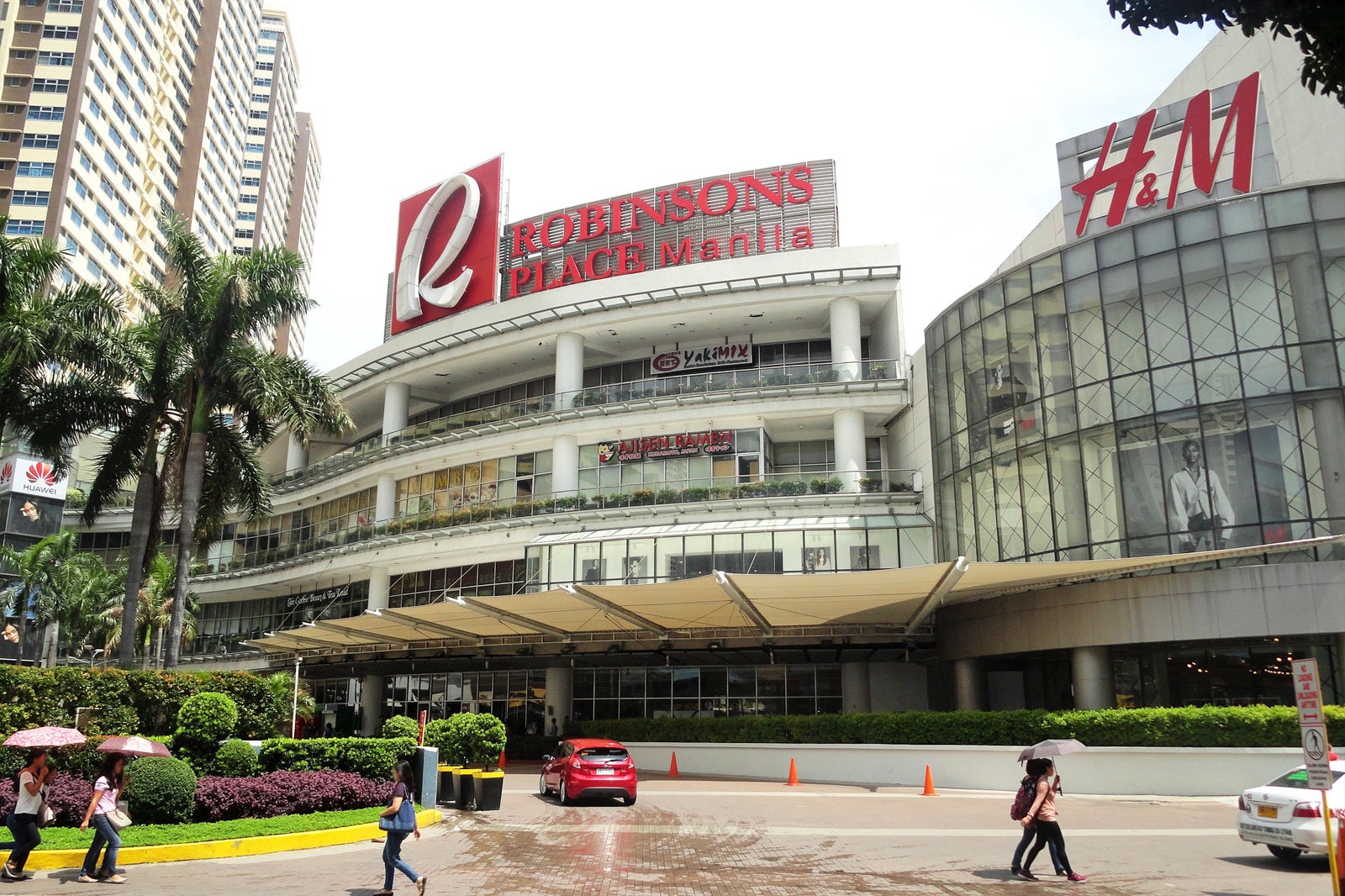 Robinsons Place Mall is a popular place to shop due to its convenient location in the centre of Manila. The shopping mall may start to look a bit aged, but it delivers the goods whatever you're looking for. Housing department stores, boutiques, chain and independent restaurants, a food court and plenty of attractions, including a movie theatre, it is enjoyed by all those who are looking to shop with a mid-range budget.
地点: Robinson's Place Manila, Pedro Gil St, Ermita, Manila, 1000 Metro Manila, Philippines
开放时间: Friday–Saturday from 10am to 10pm, Sunday–Thursday from 10am to 9pm
电话: +63 (0)2 310 3333
照片来源:Fabio Achilli (CC BY 2.0) 已修改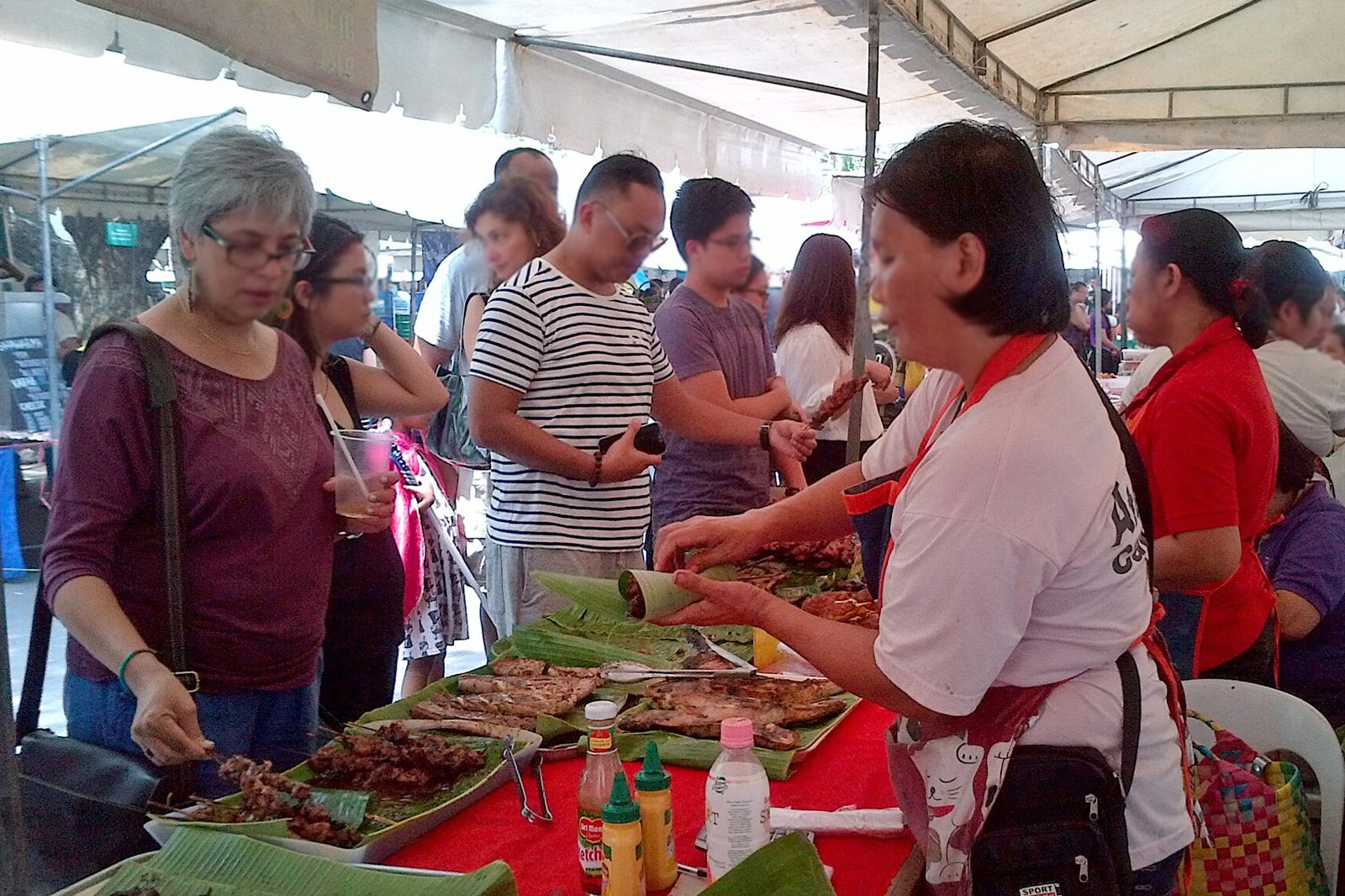 The Legazpi Sunday Market is a delightful gathering of stalls that offer everything you could hope to find in a marketplace. They sell handicrafts like wooden houseware, handmade accessories, as well as straw bags and slippers. You'll also find fresh fruits and vegetables, local and international cuisine, potted plants, and lots of organic produce and healthy foods.
You can partake of grilled seafood and meat, popular local delicacies and Filipino street food such as skewered pig and chicken innards. The Legazpi Sunday Market also has a good representation of international fare that includes Thai, Malaysian, Indian, Mexican, Japanese, and Moroccan dishes.
地点: Herrera st. cor Legazpi and Salcedo, V.A. Rufino St, Legazpi Village, Makati, Metro Manila, Philippines
开放时间: Sundays from 7.30am to 2pm
照片来源:Arun Katiyar (CC BY-SA 2.0) 已修改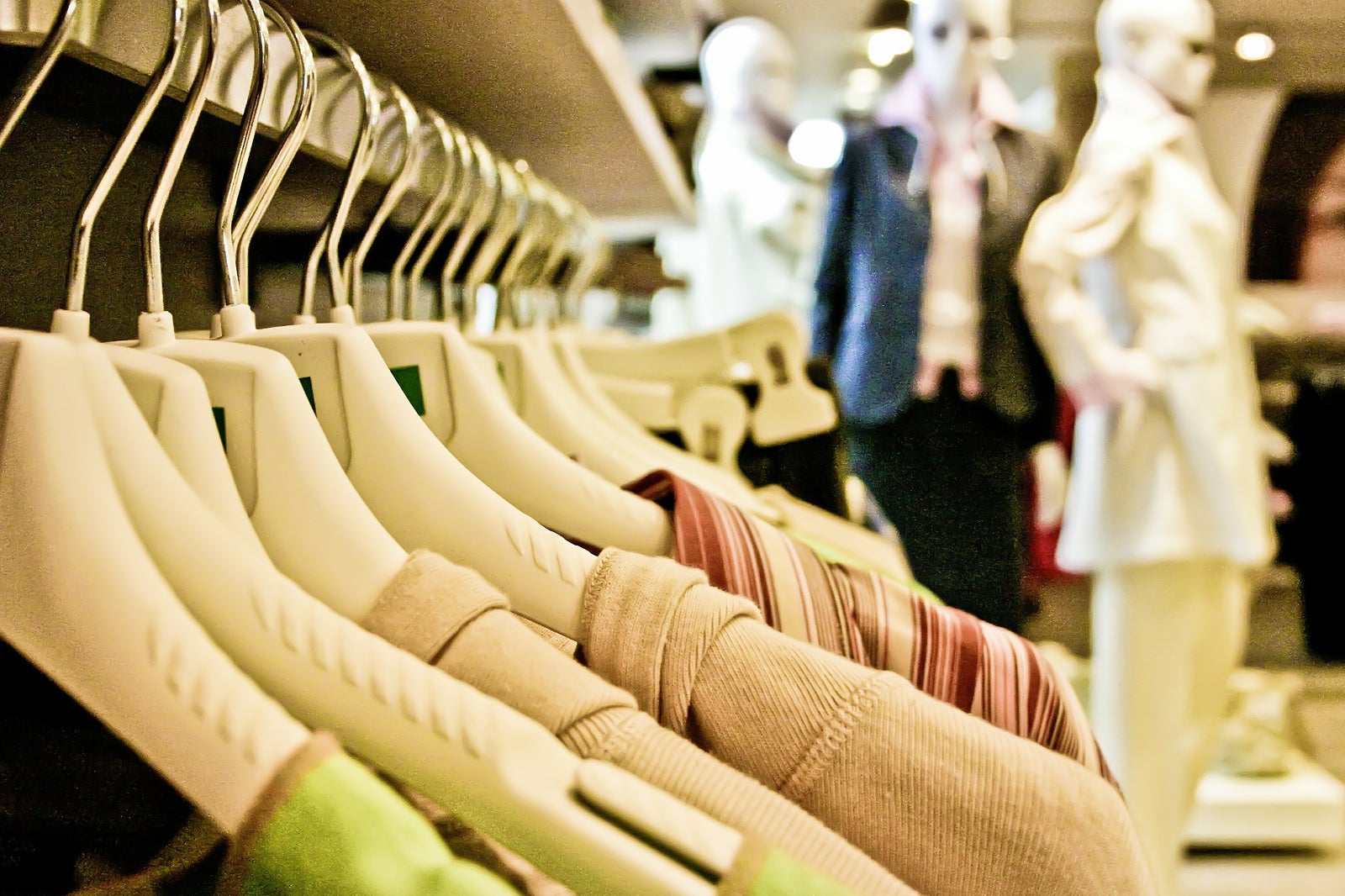 SM City Manila is one of the SM Group stores that can be found all around the Philippines (and even in China). It features all the SM chain-businesses such as SM Supermarket, SM Appliance Center, SM Cinemas and SM Food Court, as well as many chain stores such as Watson's, National Bookstore, plus many independent boutiques and restaurants.
SM City Manila is within walking distance of Intramuros, making it a convenient shopping place if you stay in this beautiful area of Manila.
地点: Natividad Almeda-Lopez corner A. Villegas and, San Marcelino St, Ermita, Manila, Metro Manila, Philippines
开放时间: Monday–Friday from 10am to 9pm, Saturday–Sunday from 10am to 10pm
电话: +63 (0)2 523 7044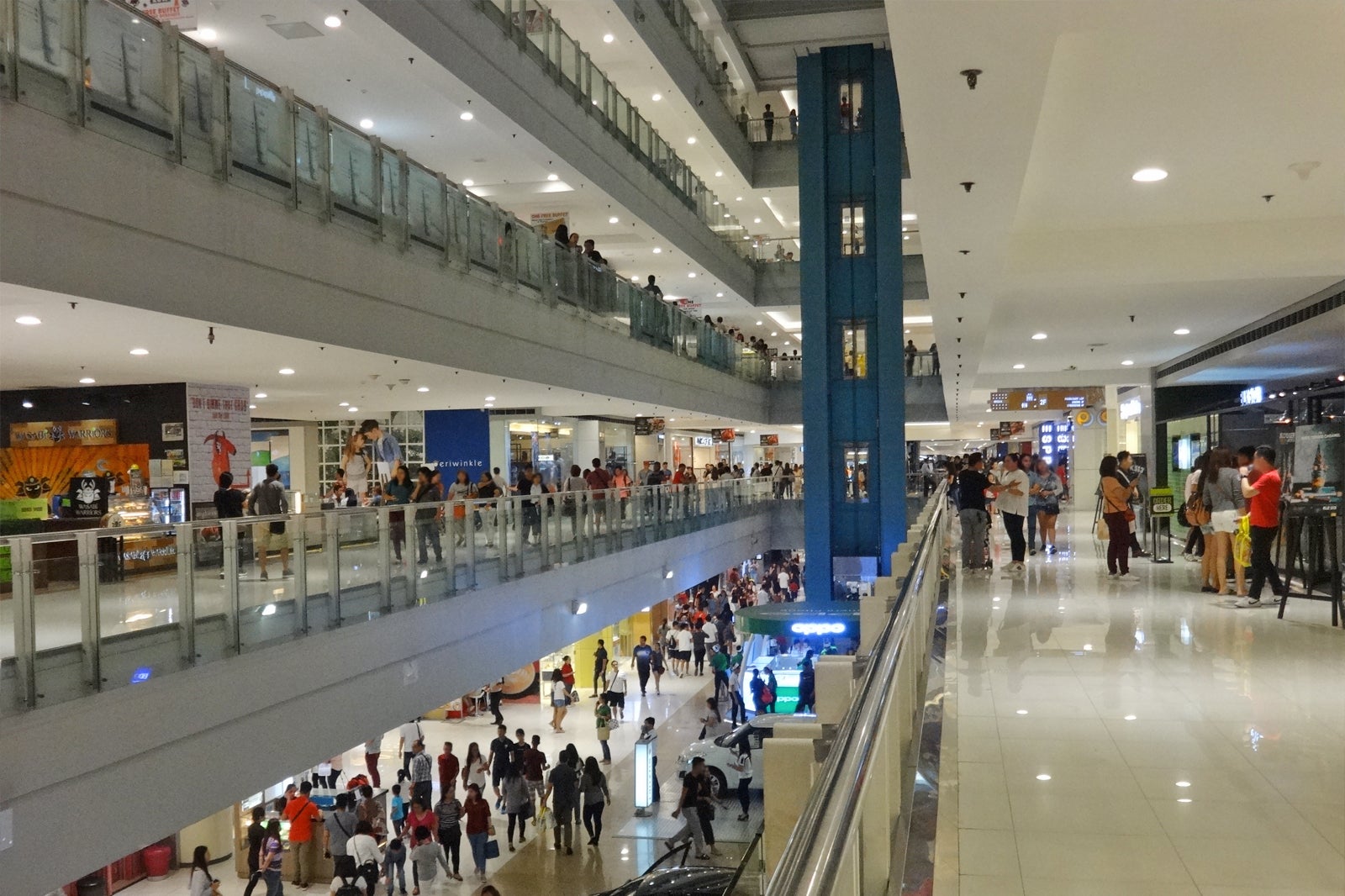 SM Mega Mall is located at the corner of Epifanio de Los Santos and Dona Julia Vargas Avenues, on the eastern side of Mandaluyong District. This expansive shopping mall comprises 2 buildings linked by a bridge and occupies a floor area of 47 hectares.
One of the largest shopping malls in the world, this is where you'll find a wide range of shopping and dining outlets. Kids get to enjoy plenty of activities as well, as SM Mega Mall houses an ice skating rink, VR centre, and a laser tag centre.
地点: EDSA corner Doña Julia Vargas Ave., Ortigas Center, Wack-Wack Greenhills, Mandaluyong, Philippines
开放时间: Daily from 10am to 10pm
电话: +63 (0)2 633 1769
照片来源:Patrick Roque (CC BY-SA 4.0) 已修改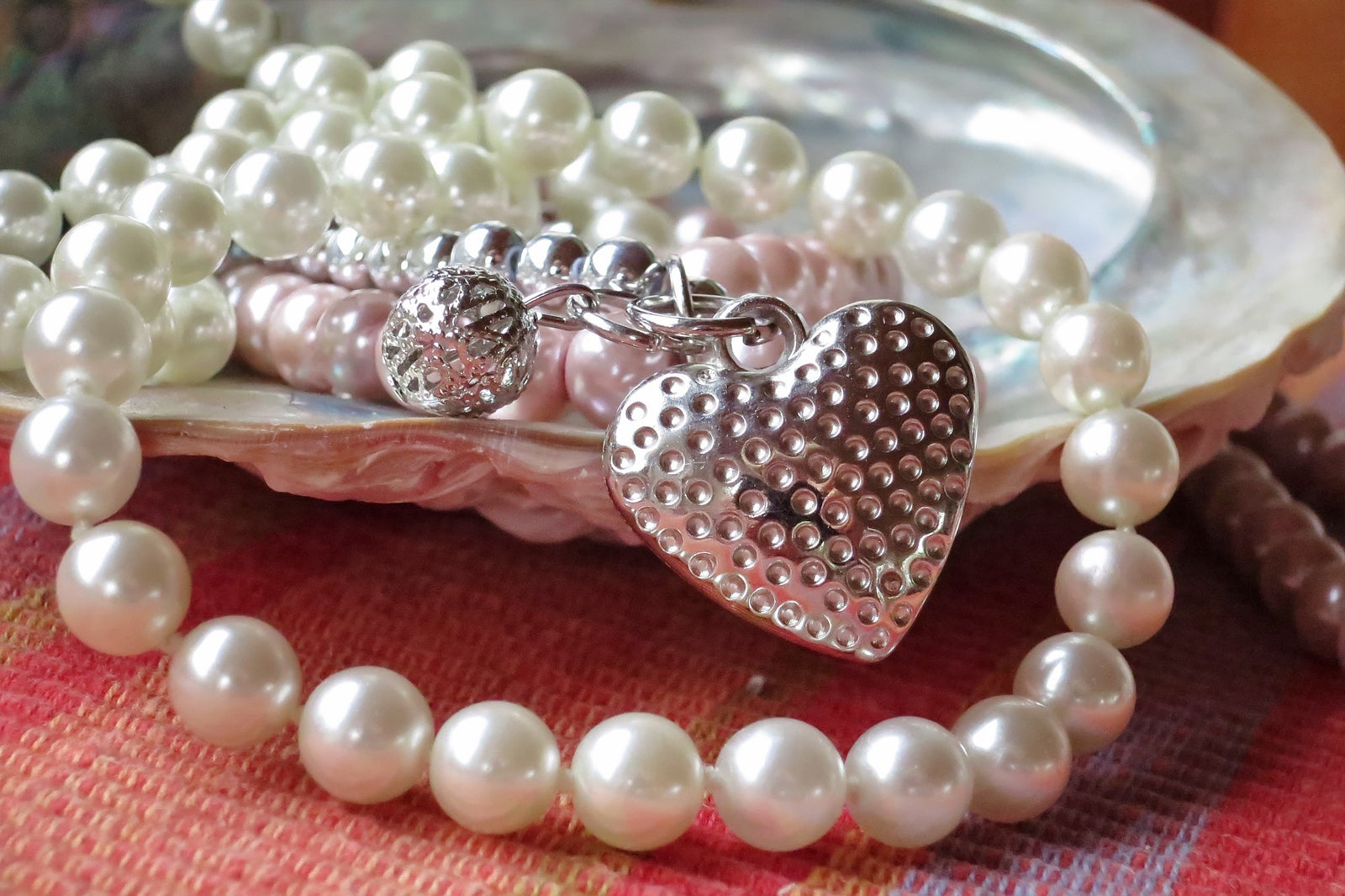 Balikbayan Handicrafts Center
Balikbayan Handicrafts Center is a long-established store with several branches in Manila, including Pasay, Trinoma, and on Makati Avenue. Its 2,300-sq-m showroom displays quality products made of wood, shell, bamboo, vines, resin, and clay.
The store specialises in traditional Philippine handicrafts, furniture and jewellery. Check out its pearl and coral jewellery collection if you're looking to pick up some handmade necklaces and earrings.
地点: 1010 Antonio Arnaiz Avenue, Makati City, 1223 Philippines
开放时间: Monday–Saturday from 9am to 8pm, Sunday from 10am to 8pm
电话: +63 (0)2 893 0775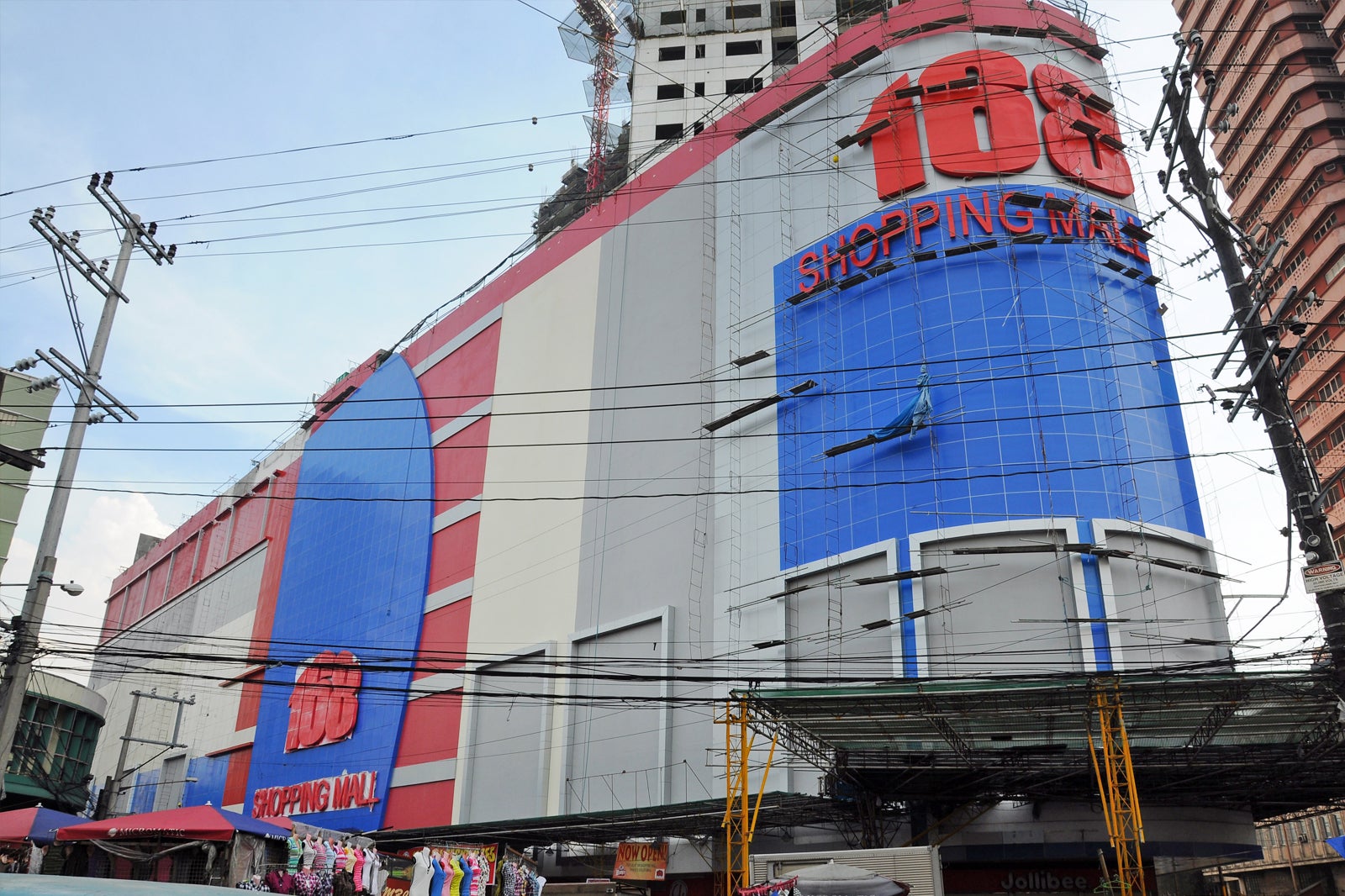 168 Shopping Mall is a popular shopping spot in Manila's Chinatown. A 5-minute walk of Divisoria Market, this 5-storey complex offers a wide range of bargain goods and accessories, including shoes, bags, and toys.
The 3rd floor houses a food court, where you can enjoy authentic local food at reasonable prices. You can find food carts and restaurants on the ground and 2nd floors, as well as all around the 168 Shopping Mall.
地点: 918 Soler St, Binondo, Manila, 1002 Metro Manila, Philippines
开放时间: Daily from 9am to 7pm
电话: +63 (0)2 716 8168
Shangri-La Plaza is an upscale shopping mall housing over 300 fashion and homeware boutiques and restaurants. Directly connected to Edsa Shangri-La Hotel, the luxurious vibe of Shangri-La Plaza makes it less busy than most shopping malls in Manila.
You'll find luxury and mid-range brands at Shangri-La Plaza, including Elizabeth Arden, Cartier, GAP, Brooks Brothers, and Mango. There are plenty of onsite cafe and restaurants serving international cuisine.
地点: 336-338 Edsa corner, Epifanio de los Santos Avenue, Shaw Boulevard, Ortigas Center, Mandaluyong, 1552 Metro Manila, Philippines
开放时间: Monday–Thursday from 11am to 9pm, Friday from 11am to 10pm, Saturday from 10am to 10pm, Sunday from 10am to 9pm
电话: +63 (0)2 370 2500
照片来源:RioHondo (CC BY-SA 3.0) 已修改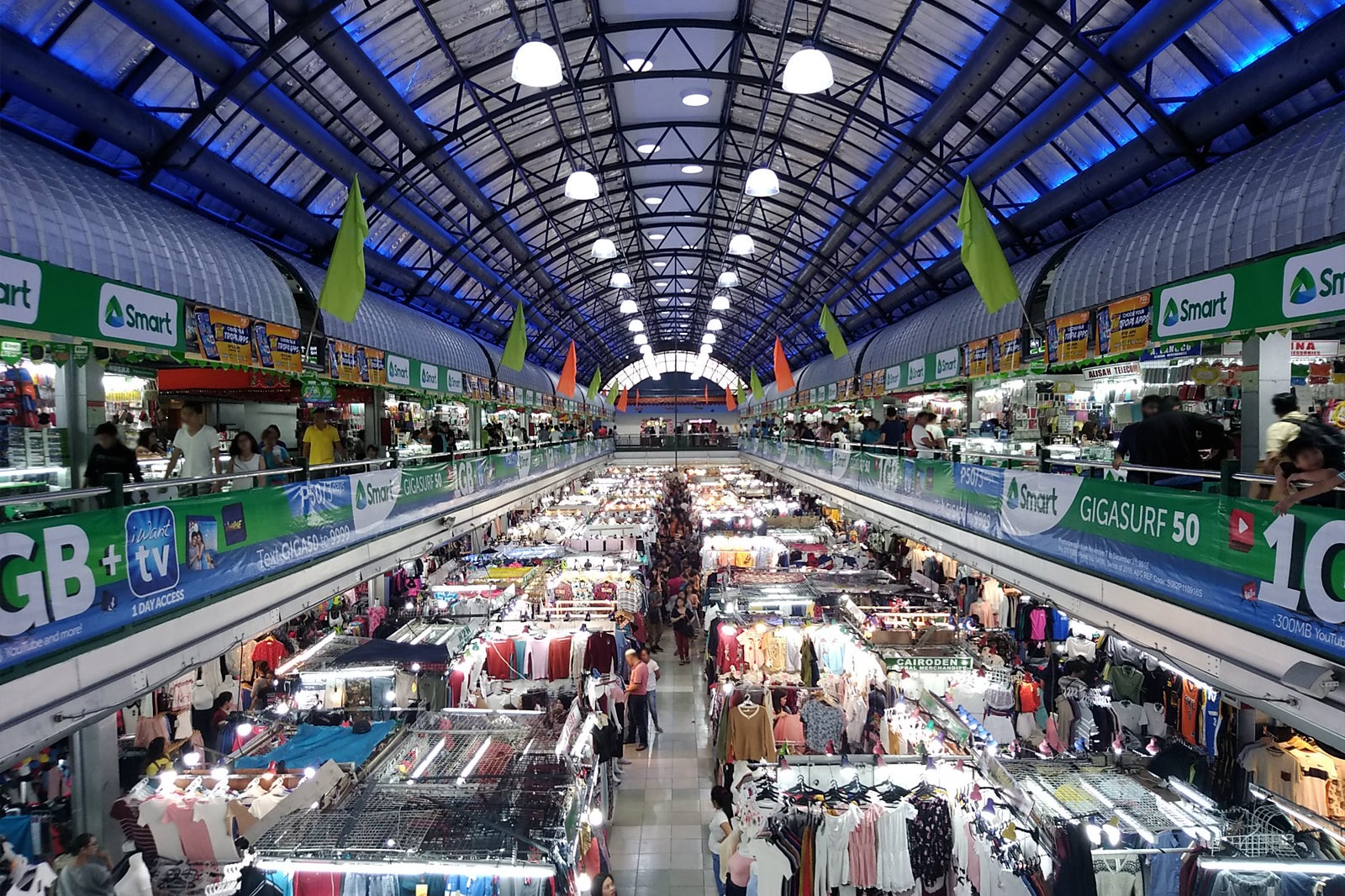 Greenhills Mall dates back the 1970s and still pulls in a good crowd eager to shop for a wide range of brands and products. The shopping mall also hosts live events year-round, from music festivals to cultural performances.
Located in an affluent neighbourhood in Manila, Greenhills Mall is often busiest on weekends, as there are many outdoor stalls selling inexpensive products like handmade souvenirs, clothes, and furniture.
地点: Ortigas Avenue, Greenhills, San Juan, Rizal, Philippines
开放时间: Friday–Saturday from 10am to 10pm, Sunday–Thursday from 10am to 9pm
照片来源:Takamorry (CC BY-SA 2.0) 已修改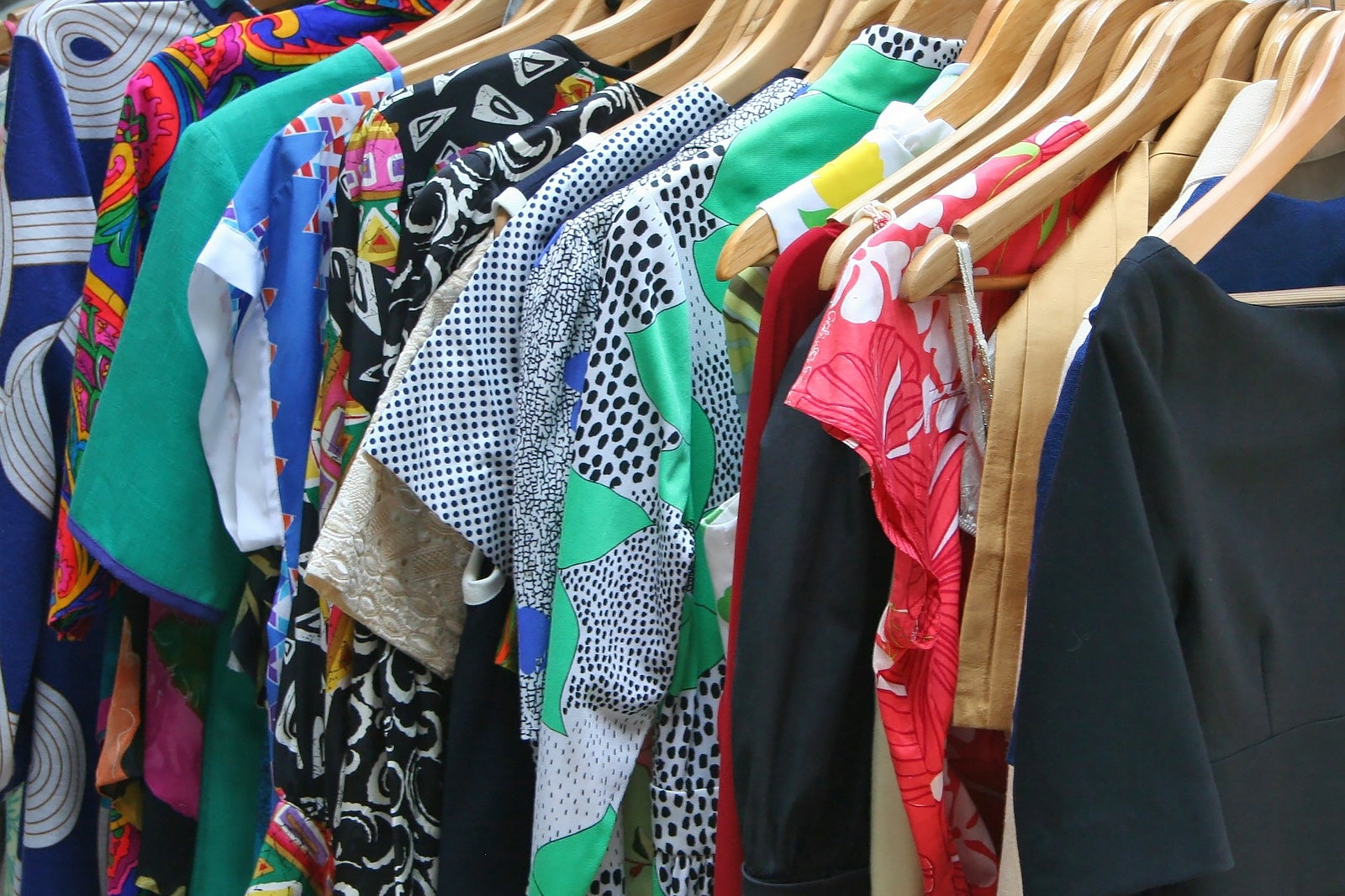 St Francis Square consists of 2 squares just a few metres apart, both of which have a wide range of food, shopping and entertainment options. National holidays in Manila usually see staged outdoor events at this open-air area, offering a great atmosphere. Shopping at St Francis Square is a pleasant alternative to air-conditioned shopping malls that dot the capital of the Philippines.
地点: Ortigas Center, Mandaluyong, Metro Manila, Philippines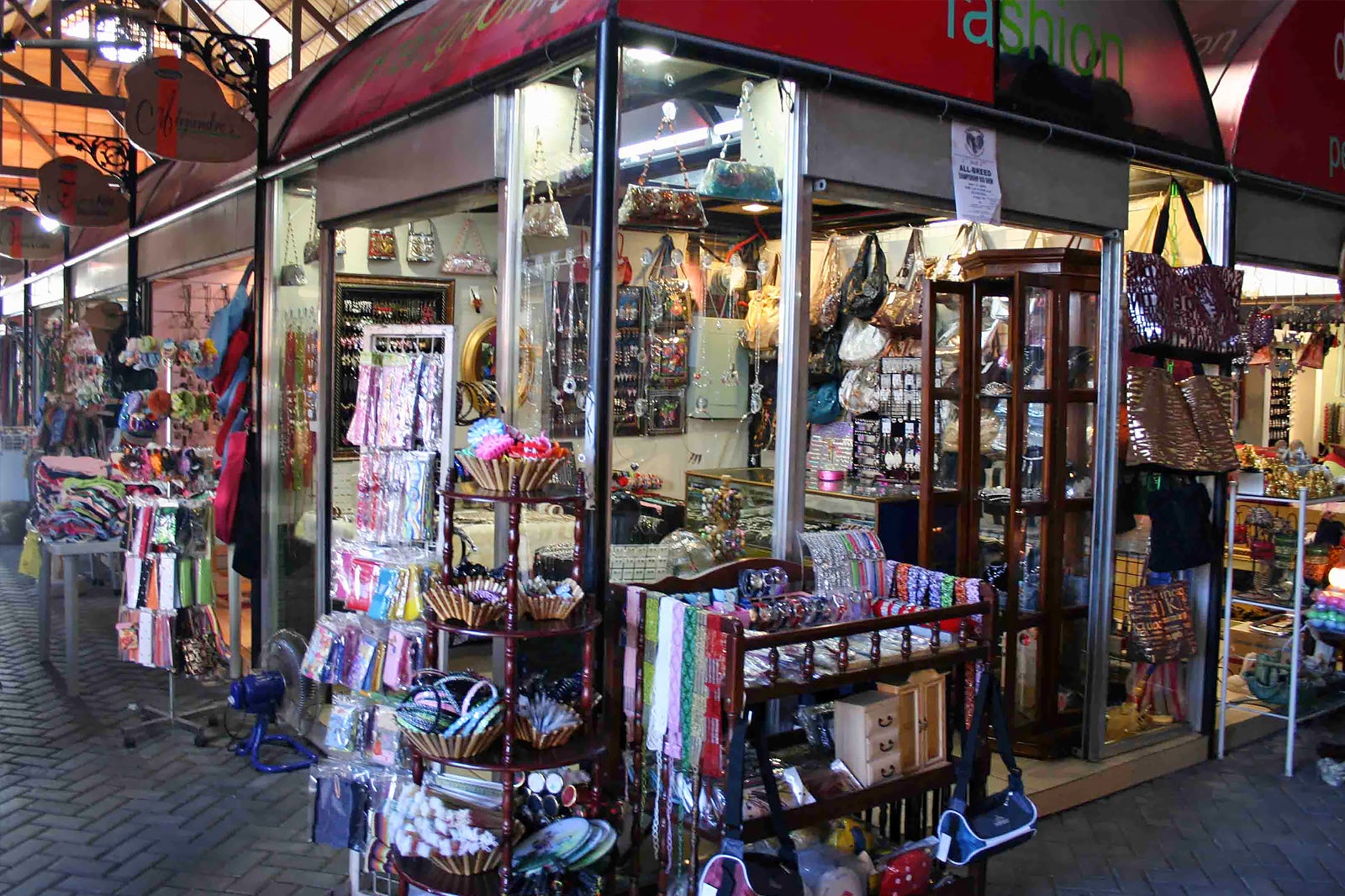 Tiendesitas occupies a 30,000-sq m area within Pasig City's Frontera Verde. It's made up of several small shops selling native food, fashion wear and accessories, furniture, antiques, novelty items, and Philippine-made products.
A must-see when in Manila, if not to make purchases just to experience the lively atmosphere of this marketplace. There's a shuttle service that leaves for Tiendesitas from Delicacies Village every hour between 3pm and 7pm.
地点: Ortigas Ave. cor E. Rodriquez Ave. (C-5), Pasig City, 1604, Philippines
开放时间: Monday–Thursday from 11am to 9pm, Friday–Sunday from 10am to 10pm
电话: +63 (0)2 635 5680
照片来源:Leonardo D. Santos (CC BY-SA 3.0) 已修改